Soldering
Ecorel™ Free 305-31A
SAC305 lead free solder paste
No clean SMT printing process
Excellent low voiding for DCB
ECOREL FREE 305-31A  is a no clean halogen-free lead-free solder paste developed with the reliable chemistry of the ECOREL range. It is designed to minimize flux spattering, solder leaking and voiding to achieve consistent bond-line thickness (BLT) between the large chips and the DCB substrate.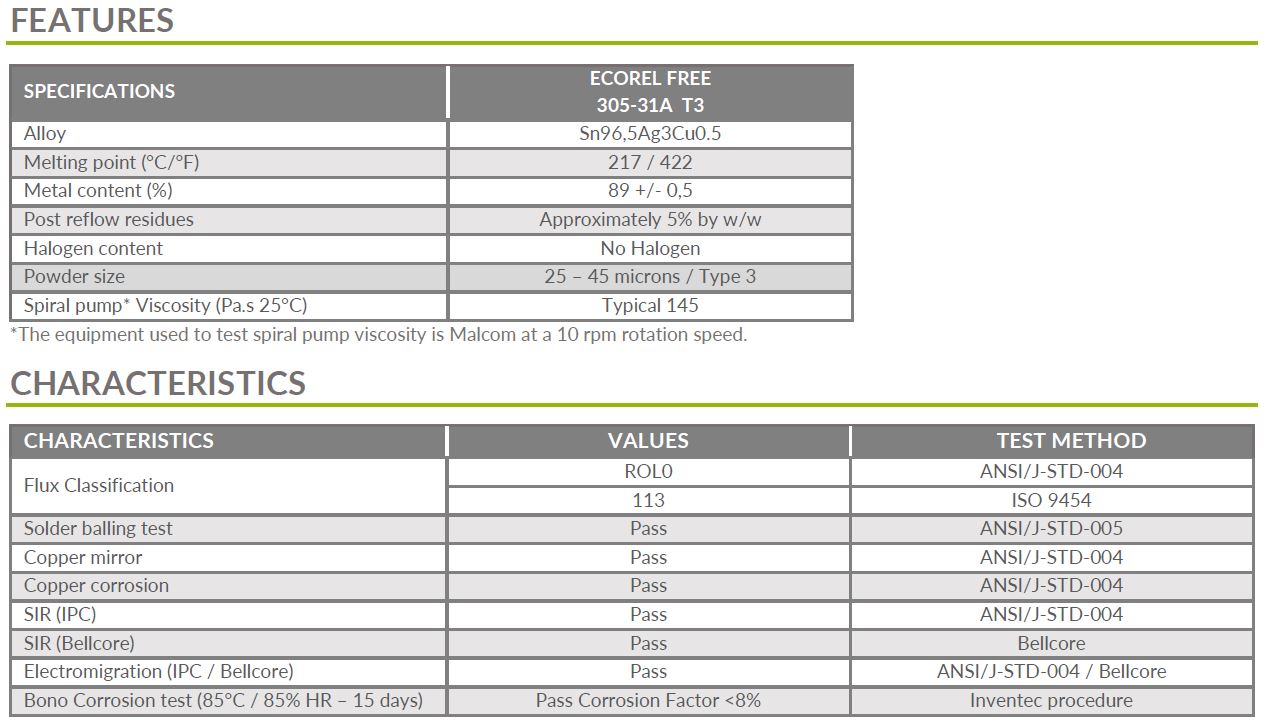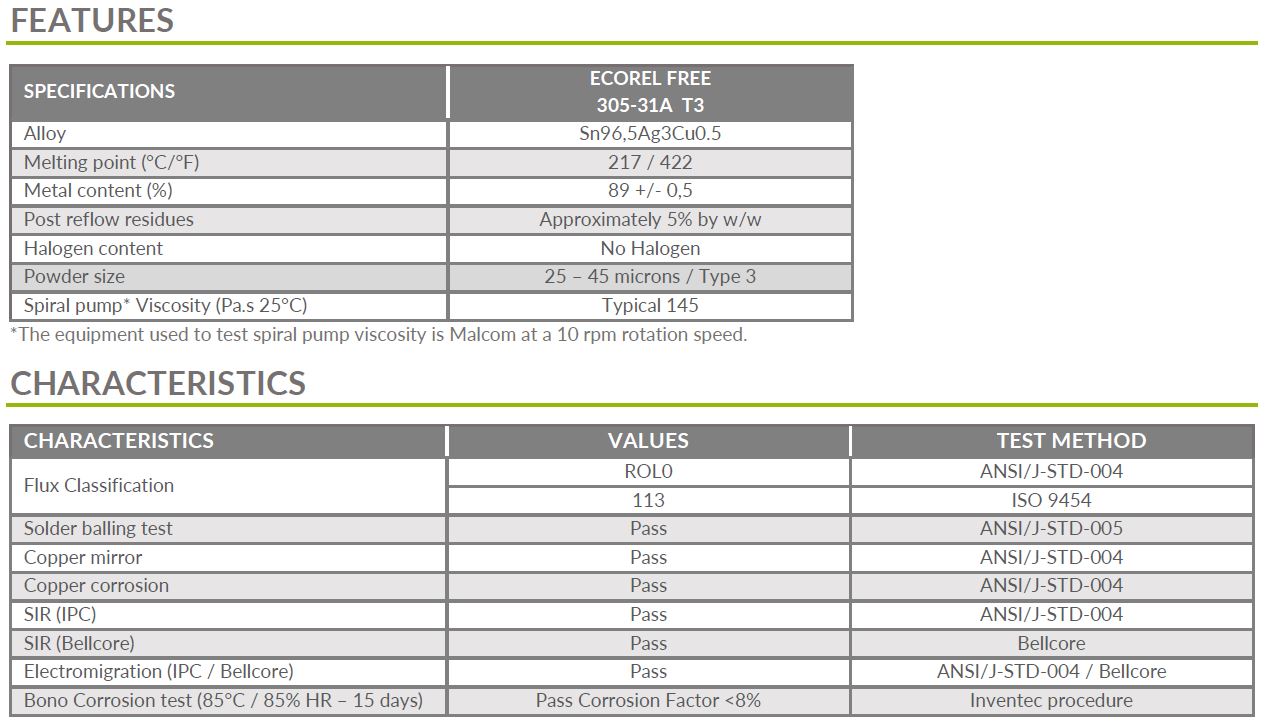 Benefits
PERFORMANCE
Low voiding to achieve consistent bond line thickness
Very good wetting on copper surfaces
Low post-reflow residues
COST
Minimized copper oxidation for higher first-pass yield
Minimized risks for wire-bonding defects
HSE
Halogen Free
Lead Free
No CMR containing substances
PROCESS RECOMMENDATION
The best process will depend on factors such as operating conditions, equipment, board or component design. Check our product datasheet for info on process recommendations. Be assured, our team is ready to advise and assist you in the implementation of our products.