Grease removal
The complexity of parts and the multiple grease types, makes choosing the right cleaning product an important factor in order to obtain an effective and quick cleaning process. When grease is cleaned manually, special attention is required with regards to safe use for the operators.
Inventec has developed several products suited to your desired process, grease type and to meet current environmental regulations and beyond.
Read more
The table below gives an overview of the different grease types and which product we recommend according to your desired process.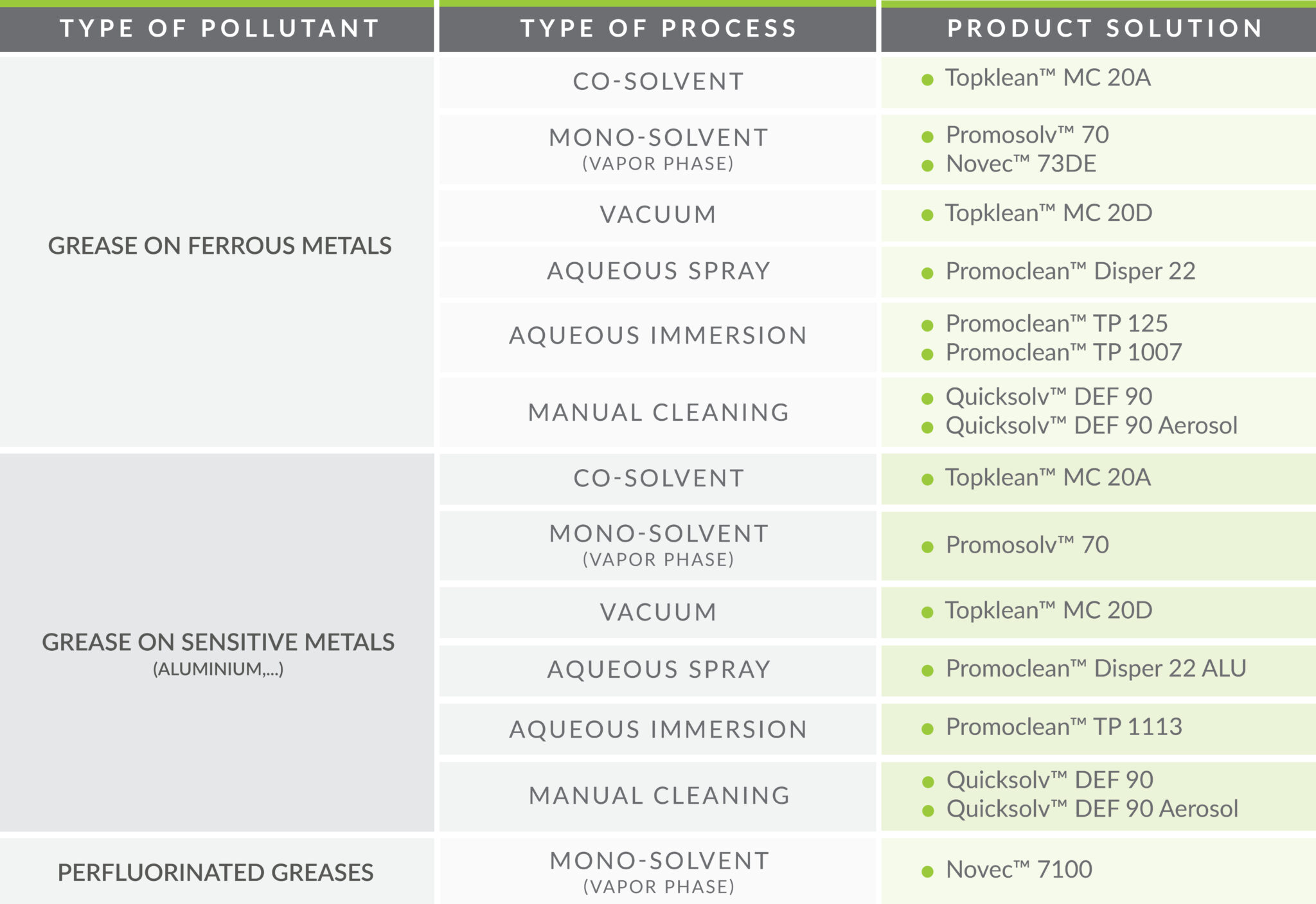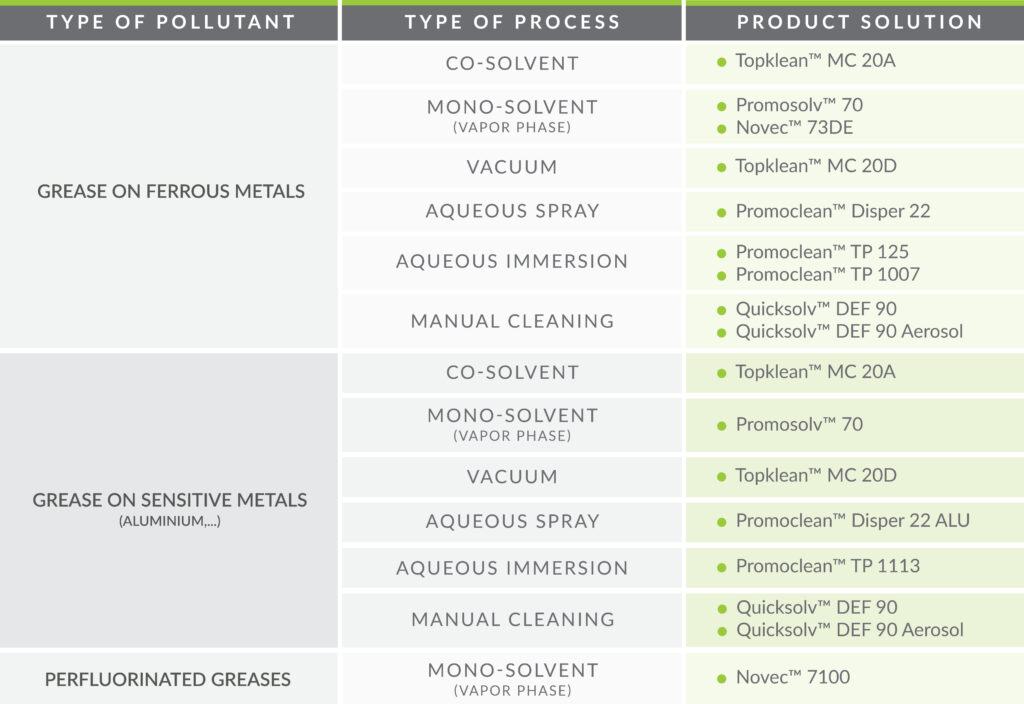 Above table is a non exhaustive list. Inventec offers more products which could be older and for which we have an improved formulation or a fine-tuning to a specific need. You may find a specific product via our search option or contact us for more information.
What are the different processes?
Co-solvent: solvent process with Topklean products as cleaning agent and Hydrofluoroethers as rinsing solvent
Mono-solvent: vapor phase cleaning with 1 single solvent for cleaning & rinsing
Aqueous spray: spray in air / spray in line / immersion jets / water based flushing
Aqueous Immersion : immersion in tank with options for heating, ultrasonics, agitation (moving of cleaning baskets)
Manual cleaning: spray, poor or dip in simple tank without heating
Read more
<!–- end .inv-products -–>