Greenway
Greenway embodies everything we do from a sustainable point of view.
The way we develop, manufacture and sell our solutions.
.
THE OBJECTIVES:
Limiting our environmental impact
and helping our customers reducing theirs.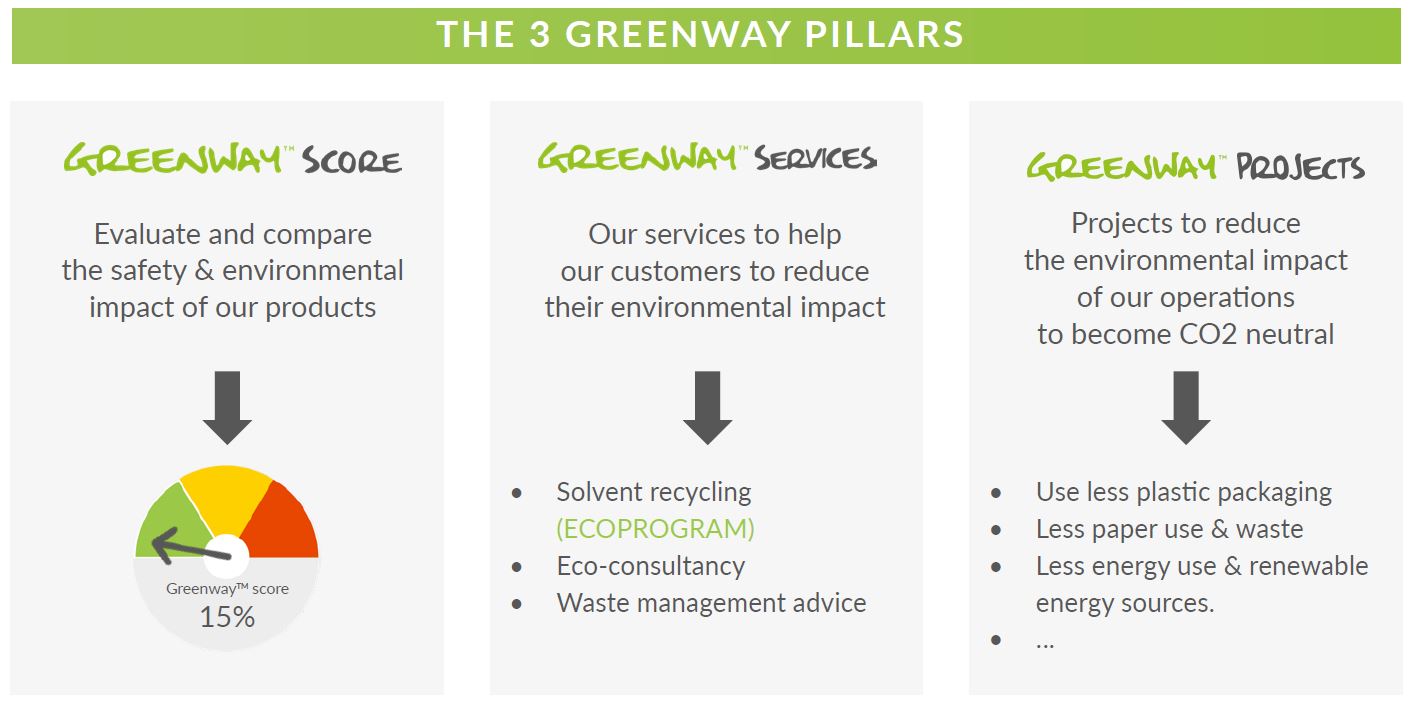 GUIDES YOU TO THE MOST SUSTAINABLE PRODUCT
BY MEASURING & COMPARING
THE SAFETY & ENVIRONMENTAL IMPACT OF OUR PRODUCTS.
The Greenway Score is a way to calculate the safety and environmental impact of our products to make it easy for our customers to compare products and make well-founded decisions, not only on the product performance but also on sustainability.
You will find the Greenway score of each product on the related product page and on our Product Datasheet (PDS).


We have developed several Greenway Services in order to help our customer to reduce their environmental footprint. One of these services is ECOPROGRAM, where we offer recycling of used solvents, so that they don`t end up as waste but are reused.
We also provide information on how to handle our products for waste treatment so they are discharged in the best possible way.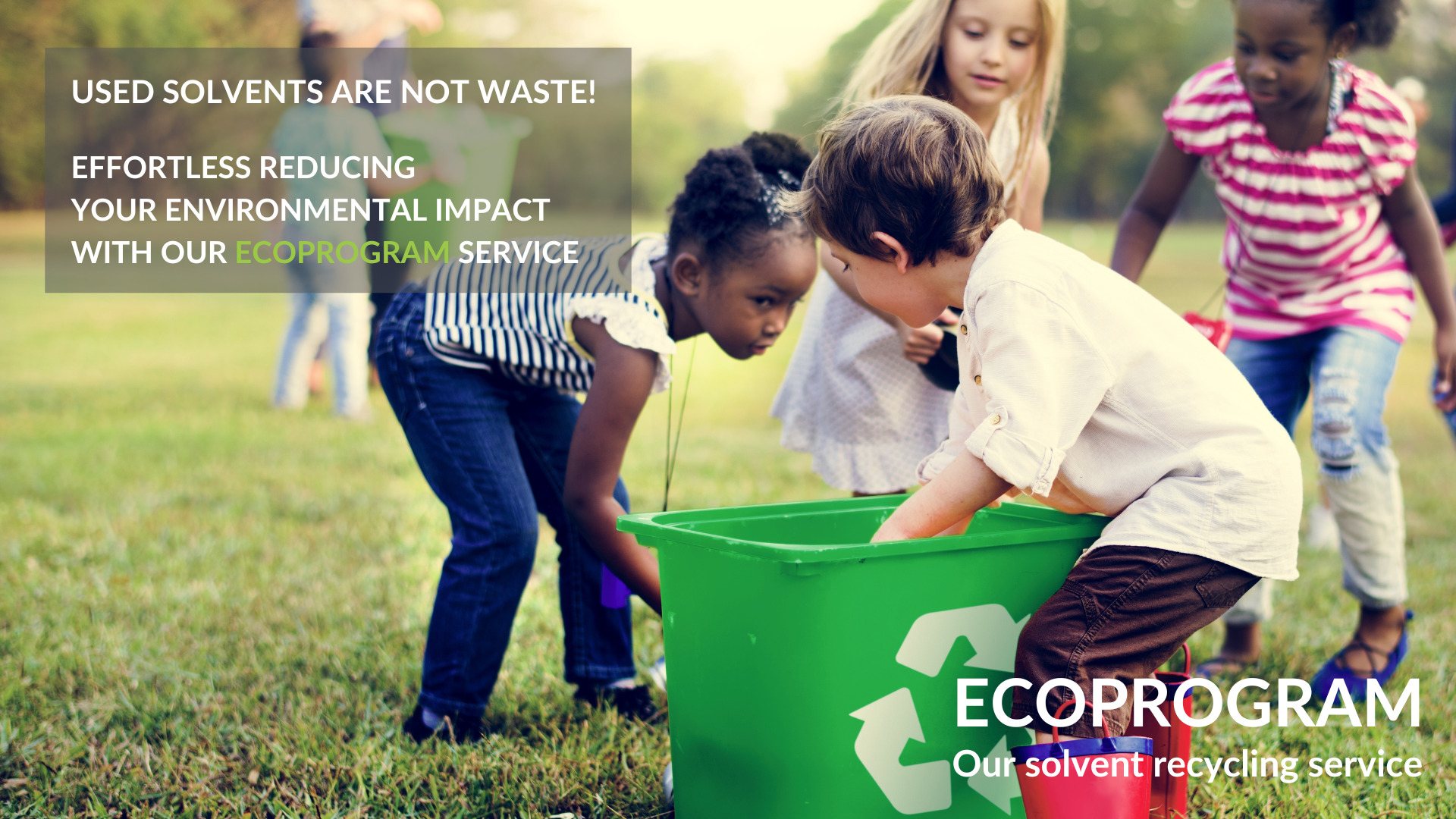 Greenway Projects are all our initiatives that we have in place to reduce the environmental impact of our operations in order to become CO2 neutral. There are several project on the way in all our subsidiaries around the world. To list up a few:
We currently evaluating all our packaging materials to change to more recyclable alternatives.
In Switzerland we are implementing a paperless order process which will after successful implementation, be rolled out in all our subsidiaries.
In April 2023, we have completed our new production & R&D facility in France. which is build according to the latest sustainable standards.
We are evaluating renewable energy sources at all our subsidiaries.