Oil Removal
Each oil has properties that characterize it. Each degreasing must therefore take into account the particularity of each of the oils to be removed. Whole, soluble, additive oils require adequate knowledge and methodology to achieve a cleanless that is consistent with the required level.
It's obvious that the part to clean cannot be damaged, not even on a microscopic level, so when using a detergent, compatibility with metals & alloys is something to pay attention to. On the other hand when cleaning with solvents, certain plastics may not be compatible.
A temporary protection against corrosion between production steps could also be required. Inventec has cleaning formulations with a corriosion inhibitor included, avoiding an extra step in your process.
Faced with all these constraints, Inventec has developed several products to provide an adequate solution, suited to your desired process.
Besides the above Inventec can help you with
• Choice of the right process: adaptability,product implementation
• Odour problems, bacterial degradation of baths.
• Difficulties in cleaning mixed oils and certain interactions of pollutants.
The tables below gives an overview of the different oil types and which product we recommend according to your desired process.
OIL REMOVAL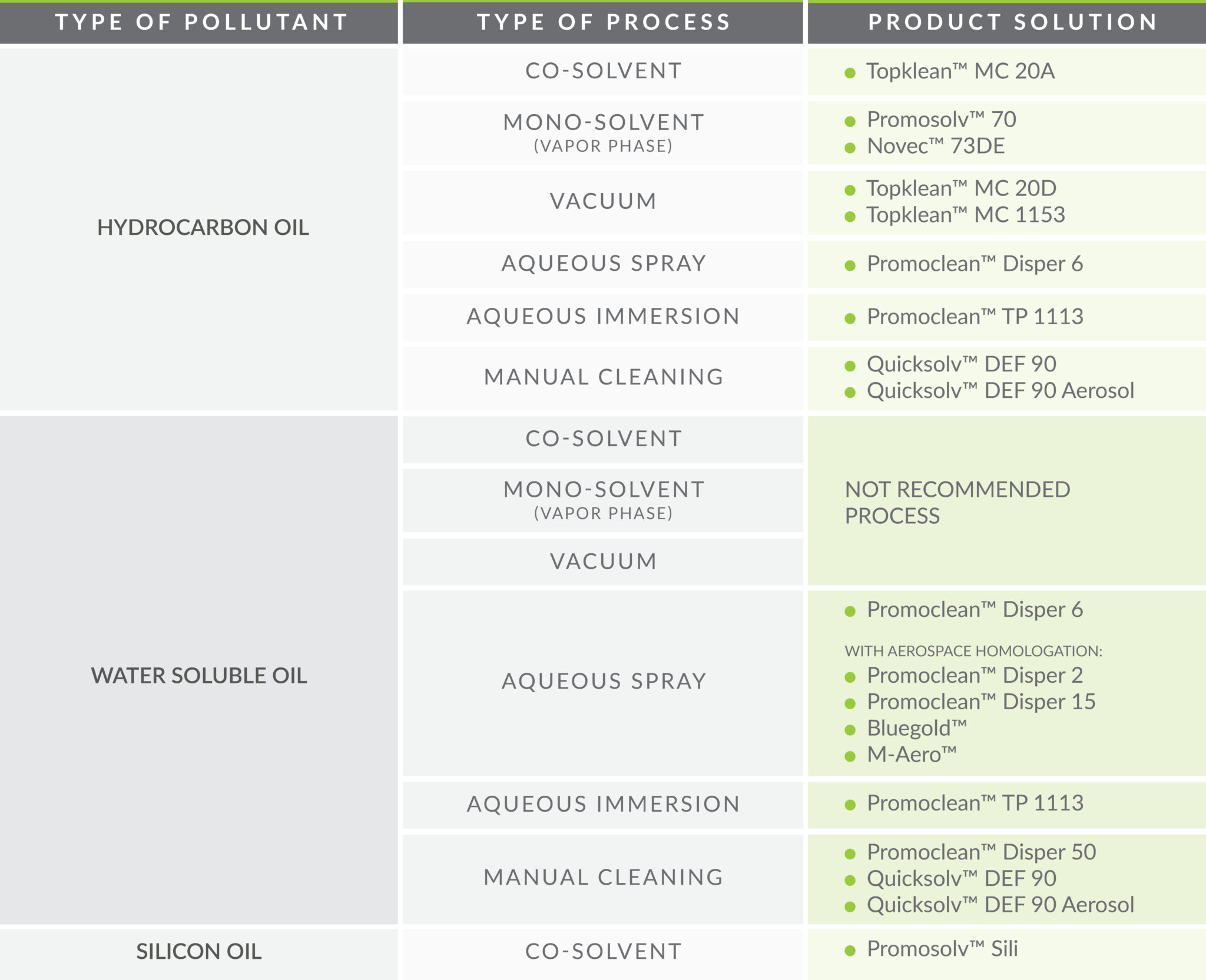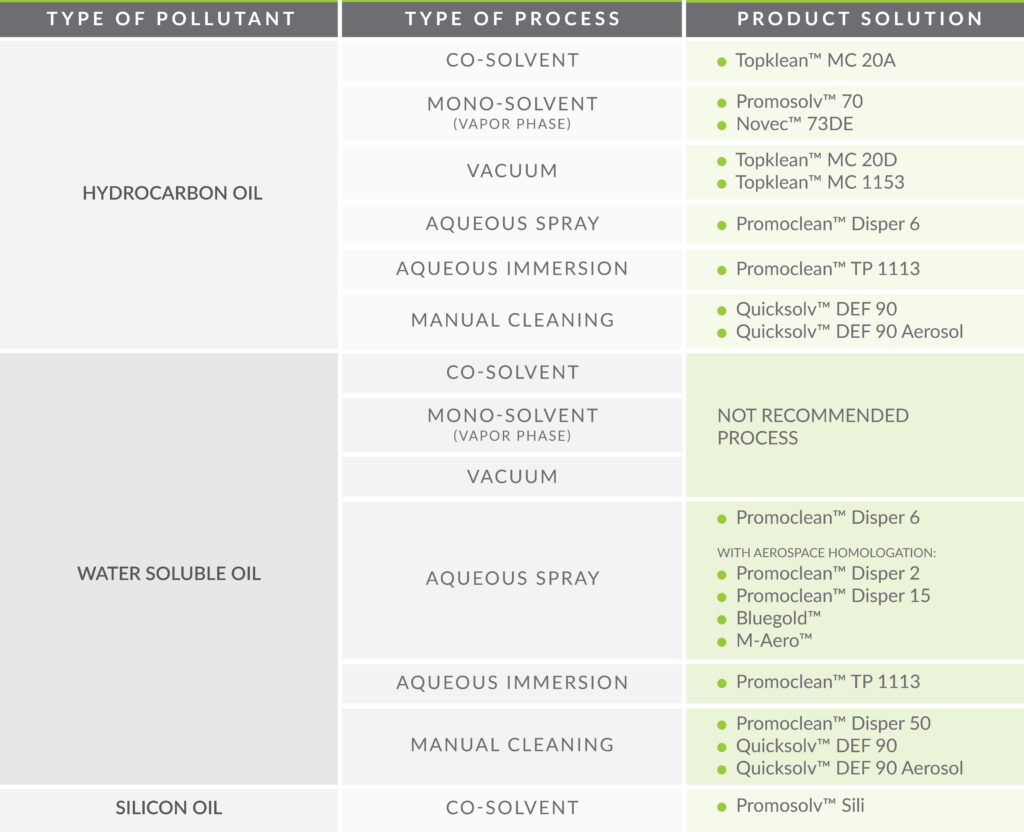 OIL REMOVAL + TEMPORARY CORROSION PROTECTION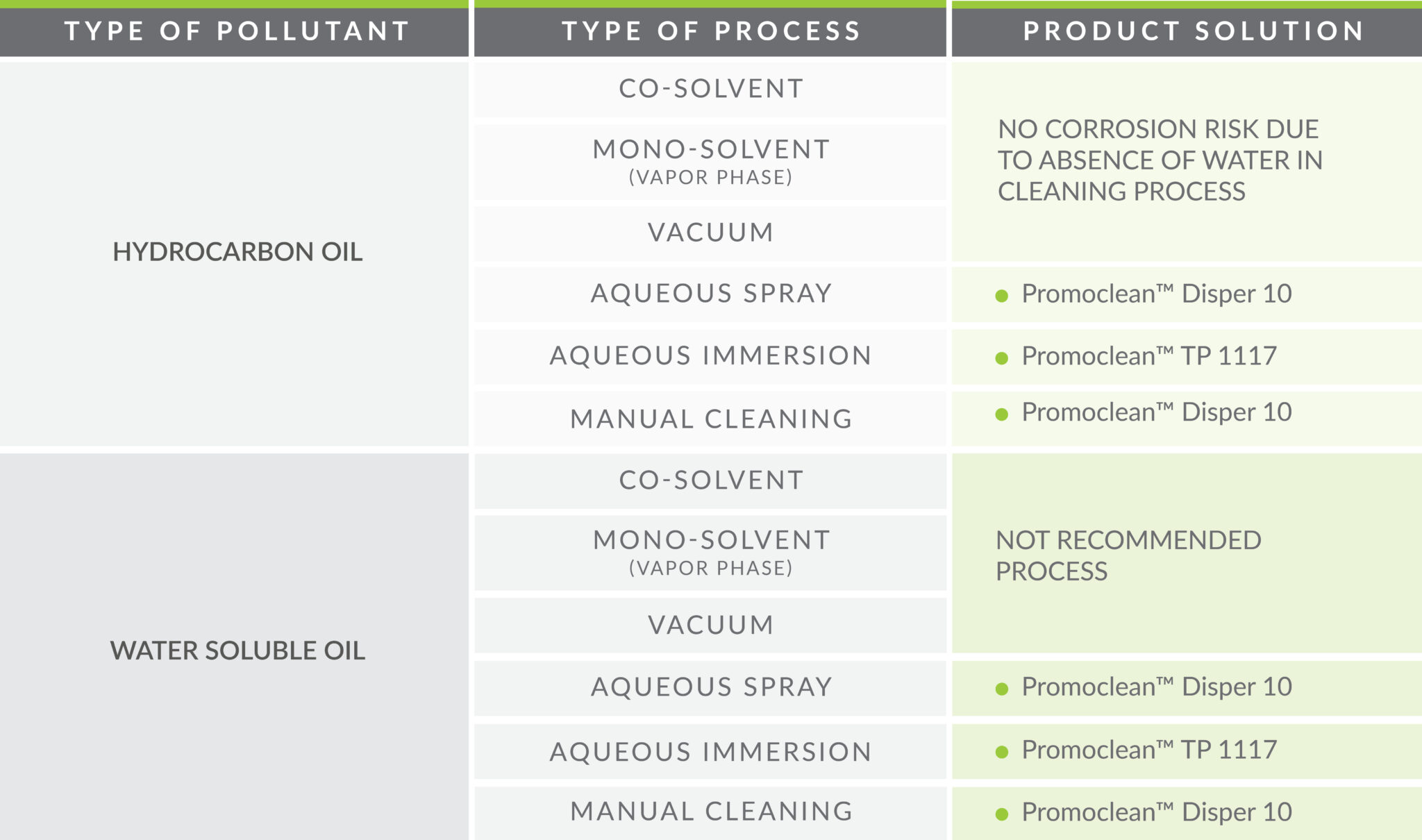 Above table is a non exhaustive list. Inventec offers more products which could be older and for which we have an improved formulation or a fine-tuning to a specific need. You may find a specific product via our search option or contact us for more information.
What are the different processes?
Co-solvent: solvent process with Topklean products as cleaning agent and Hydrofluoroethers as rinsing solvent
Mono-solvent: vapor phase cleaning with 1 single solvent for cleaning & rinsing
Aqueous spray: spray in air / spray in line / immersion jets / water based flushing
Aqueous Immersion : immersion in tank with options for heating, ultrasonics, agitation (moving of cleaning baskets)
Manual cleaning: spray, poor or dip in simple tank without heating
Read more
<!–- end .inv-products -–>