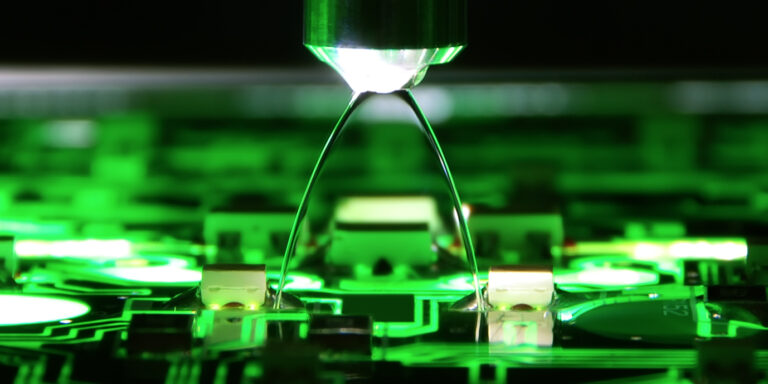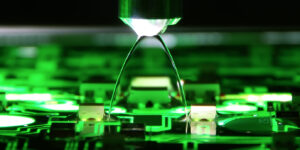 In order to extend the life time of your electronic assembly and protect it against harsh environments they operate in, coating is a valuable option. Also they can provide additional mechanical strength to the assembly by absorbing vibrations.
Inventec offers several conformal coatings & ultra-thin coatings. Ultra-thin coatings offers a more simple and cost advantage process, while traditional conformal coatings provide a more rigid protection. They both can be applied by selective spray or by dipping.
Although heat curing of conformal coatings is still very popular, we believe in the future of UV curing. Especially by using UV LED instead of the traditional mercury UV lamps, which is a more stable, cost-efficient and environmental processes.
When applying a protective coating it is also advised to clean prior to the coating process in order to maximize the coating adhesion. With Inventec you have a partner which can offer you soldering, cleaning and coating solutions. Designed to be compatible with each other to minimize the risk of compatibility issues.
Read more