Soldering
ECOREL FREE 305-28
SAC305 lead free solder paste
No clean SMT printing process
Robust assembly process
ECOREL FREE 305-28
Especially designed for high volume & complex boards assembly. The paste has a very good pin-in-paste performance within a large process window to achieve flawless, reproducible & stable operation. Furthermore, it shows ideal performance when soldering medium to large boards.
ECOREL FREE 305-28 formulation is also available in other alloys and particle sizes upon request.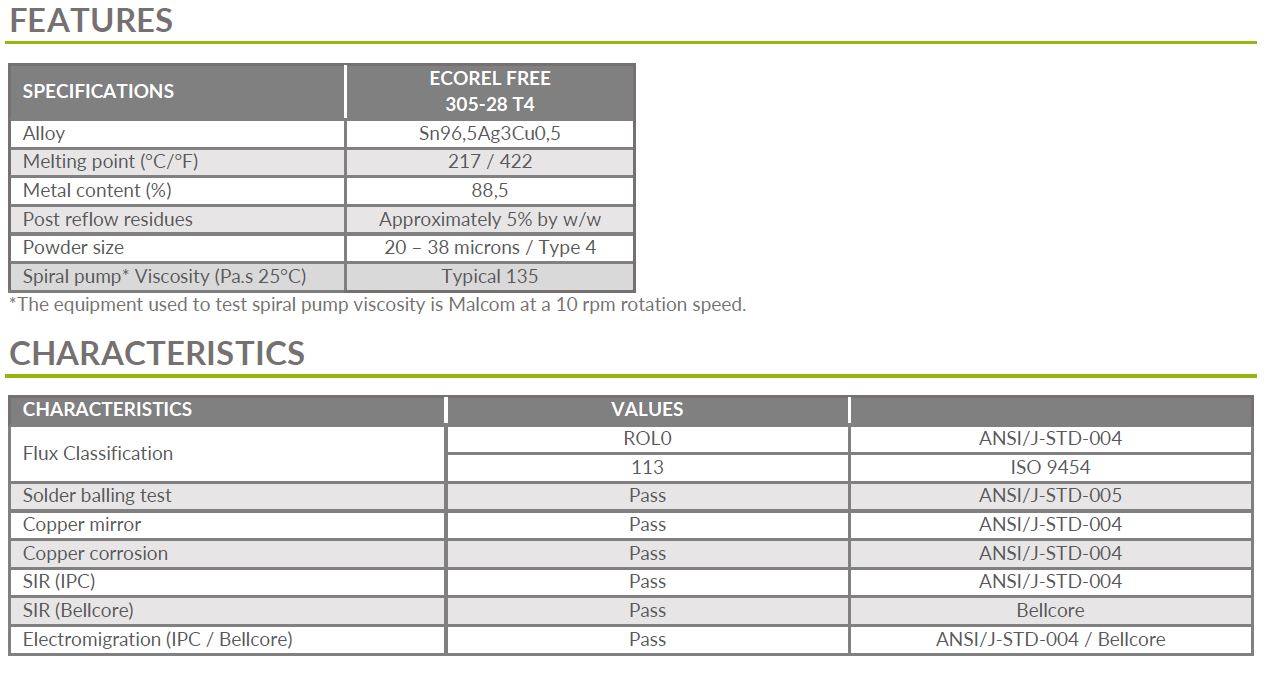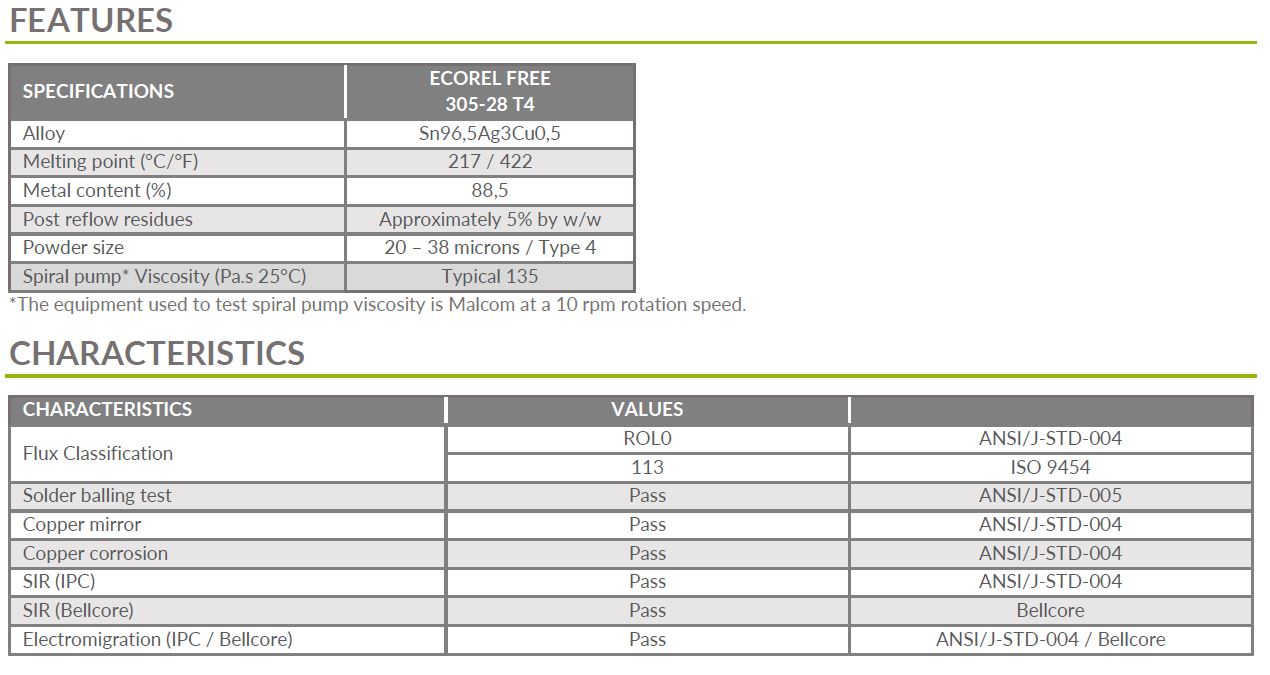 Benefits
PERFORMANCE
Very good wetting properties to all surface finishes, including OSP
Robust assembly under a large process window
Low flux spattering & low residue spread
COST
Minimizes line-down time & the need for re-work
Maximizes throughput
HSE
Lead Free
Free of CMR containing substances
PROCESS RECOMMENDATION
The best process will depend on factors such as operating conditions, equipment, board or component design. Check our product datasheet for info on process recommendations. Be assured, our team is ready to advise and assist you in the implementation of our products.