Soldering
Ecorel™ Free 305-21
SAC305 lead free solder paste
No clean SMT printing process
High reliability – Bono test compliant
ECOREL™ FREE 305-21 is a No Clean lead free solder paste with high performance chemistry of the ECOREL™ range assuring that the assembled electronics can reach their best reliability, while exposed to challenging humidity and temperature conditions.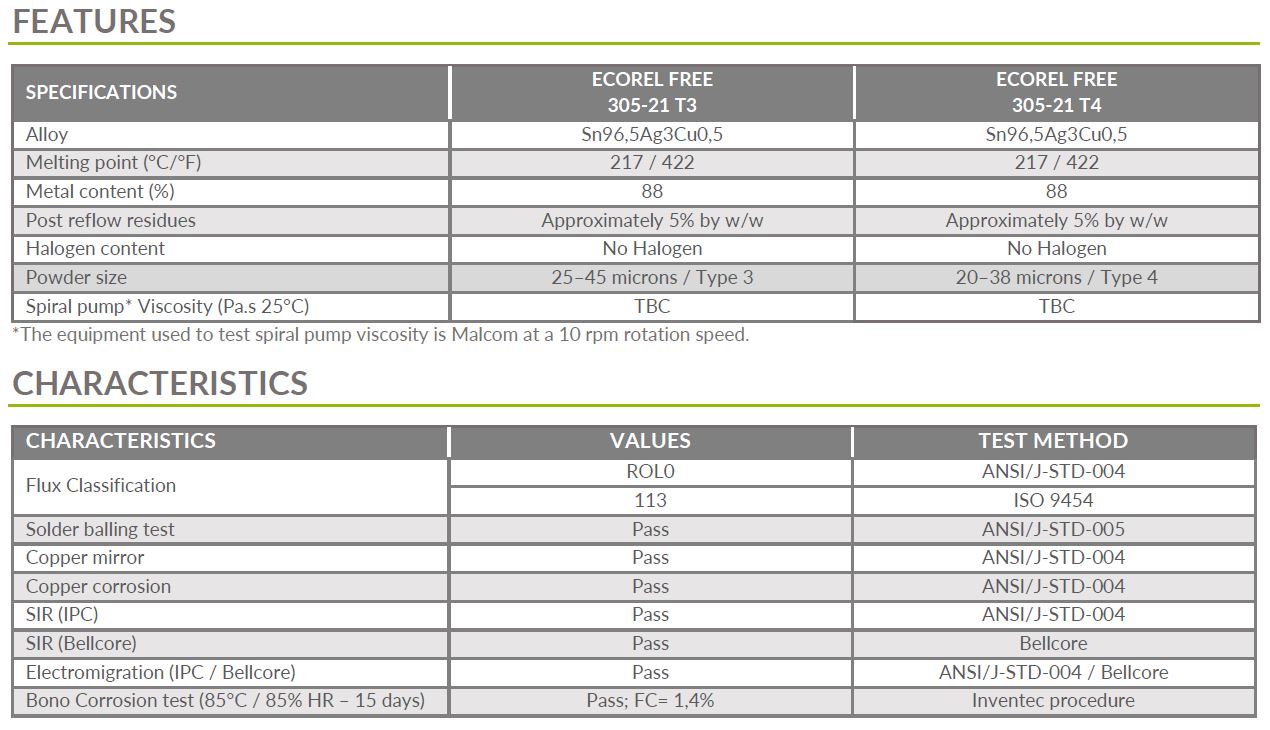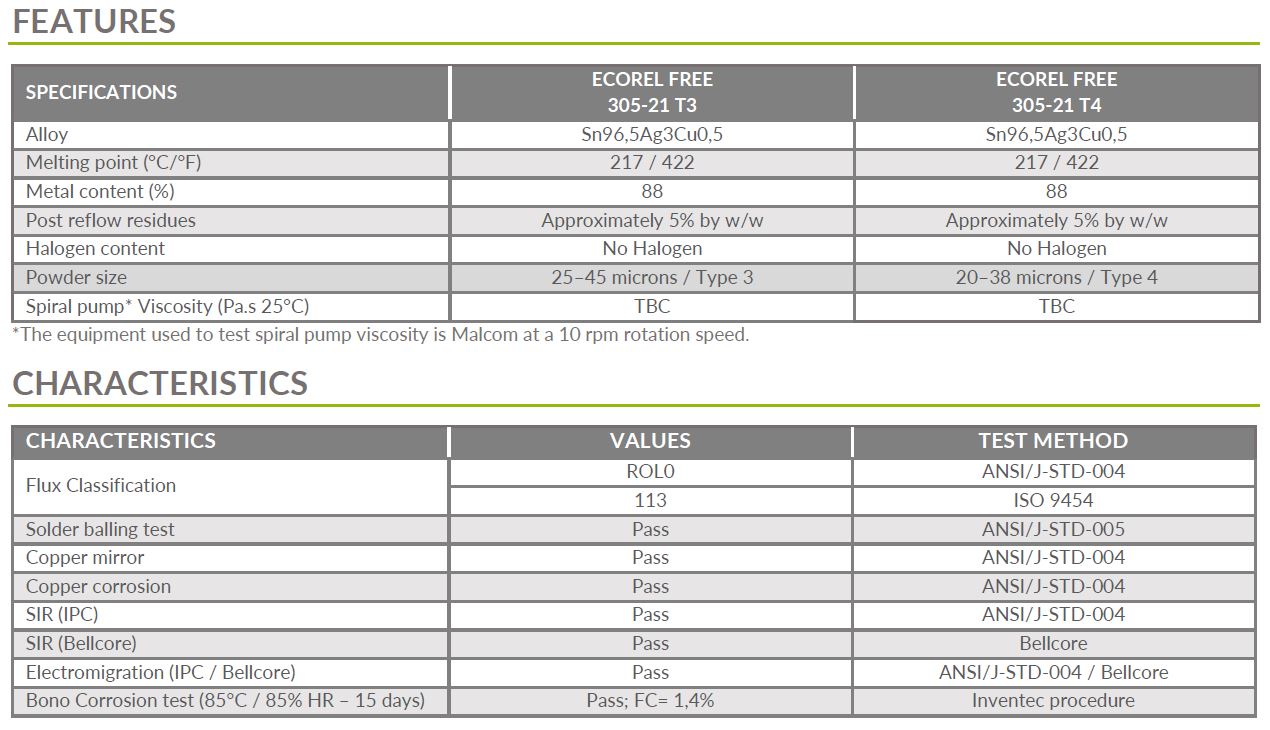 Benefits
PERFORMANCE
Chemically inert residue, minimizing the risk of corrosion mechanisms and leakage current
Good compatibility with a large range of conformal coatings in the market
Bono corrosion test compliant
COST
Reduces the risk of pre-mature failures & product recall
Possible to avoid flux cleaning after reflow (depending on customer specifications)
HSE
Lead free
Halogen free
Free of CMR containing substances
PROCESS RECOMMENDATION
The best process will depend on factors such as operating conditions, equipment, board or component design. Check our product datasheet for info on process recommendations. Be assured, our team is ready to advise and assist you in the implementation of our products.