Low voiding solder pastes
ECOREL 305-16LVD
SAC305 lead free solder paste
No clean SMT printing & dispensing process
Excellent low voiding
ECOREL 305-16LVD
Especially designed to reduce the voids level when soldering bottom terminated components. This to benefit applications where excellent thermal management is crucial. A reduction of voids contributes to a better heat dissipation, more reliable electrical connection and a more robust mechanical solder joint.
The chemistry of Ecorel 16LVD is also available with other alloys and particle sizes on request.


Benefits
PERFORMANCE
Low voiding to offer great heat dissipation
Very good wetting on all surface finishes, including OSP
Transparent colourless residue, even after multiple reflow cycles
COST
Good first pass yield testability in ICT
Increase lifetime and reliability of your product, hence reduces risk of premature failures.
Process Recommendation
The best process will depend on factors such as operating conditions, equipment, board or component design. Check our product datasheet for info on process recommendations. Be assured, our team is ready to advise and assist you in the implementation of our products.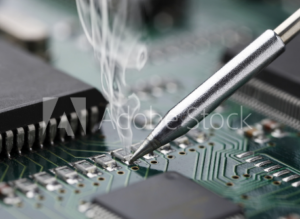 LOW VOID SOLDER PASTE FOR BETTER HEAT DISSIPATION IN AUTOMOTIVE ELECTRONICS
Electric motor, power controller, inverter, converter and other electronics related to the powertrain of an electric car are during operations