Cleaning
PROMOSOLV DR1
Solvent for rinsing & spotless fast drying
Co-solvent cleaning & drying process
Very low HSE impact
3M Novec 71IPA replacement
PROMOSOLV DR1
Especially designed to replace rinsing solvents with a high HSE impact and to offer a product in accordance with the latest and future environmental regulations. It is used in combination with our TOPKLEAN™ range to offer an environmentally friendly solvent solution without compromising on high cleaning performance. The very low surface tension allows to penetrate very tight spaces, making sure any cleaning chemistry is fully removed after rinsing.
This product also exists in a recycled version (made from recycled solvent) under the name PROMOSOLV DR1 T.
PROMOSOLV DR1 is a drop-in  replacement for 3M Novec 71IPA which is scheduled to be phased out voluntarily by end 2025. Click on the link for more info on the announcement of 3M Novec phase out.
Request a sample
for "PROMOSOLV DR1"
This is a product
MAIN CONTRIBUTORS WHICH REDUCE IMPACT:
HUMAN HEALTH & SAFETY
Non-flammable & no flashpoint, eliminating the need for explosion proof equipment or special storage & transport
No toxic & no corrosive impact : No S risk labelling
ENVIRONMENT PROTECTION & RESOURCES SAVINGS
Low environmental impact: no H labelling regarding environment
Can be returned for recycling and re-use: ECOPROGRAM
Reduce consumption of product, consumables, water & energy
Discover more about Greenway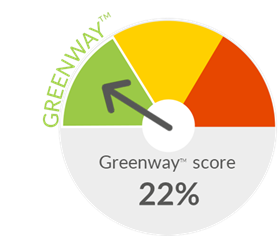 Benefits
PERFORMANCE
Thermal and chemical stable in use
The very low surface tension allows deep rinsing of parts with complex geometry
Short rinsing and drying times
COST
Continuous recycling in equipment for a long bath-life
Can be returned for recycling and re-use
The relative high boiling point reduces risk of solvent drag, so limiting consumption
HSE
Very low toxicity (refer to the SDS)
No Ozon Depletion Potential (ODP) & low Global Warming Potential (GDP)
Non-flammable
Process examples
The best process will depend on factors such as operating conditions, equipment, desired cleaning time and the nature of contaminants. Our team is ready to advise you.
Related products & services
PROMOSOLV DR1 T
Light oil & particles removal / rinsing & drying
Vapor phase, co-solvent, flushing & drying process
Equivalent of DR1 but made from recycled solvent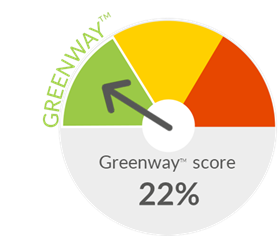 Read more