Cleaning
PROMOCLEAN DISPER 15
Oil removal with temporary protection
Polyvalent process: aqueous spray, immersion & flushing
Compatible with wide range of metals
PROMOCLEAN DISPER 15 is especially designed for removal of all types of oils. Thanks to its excellent antifoam properties it is dedicated for aqueous spray, flushing or immersion with ultrasonics. Besides high cleaning efficiency and compatible with most metals used in mechanical industry, PROMOCLEAN DISPER 15 also provides a temporary protection against corrosion because of its passivation properties which make it particularly suitable for ferrous parts. It`s a concentrated product which is used diluted with tap or DI water.
PROMOCLEAN DISPER 15 is qualified and used by several actors in the aerospace industry (PV 8238 Messier Dowty). It is approved for degreasing before chrome deposition or cadmium coating.
Benefits
PERFORMANCE
Cleans efficient many metals, including very sensitive ones
Protects ferrous alloys against corrosion after cleaning
Polyvalent process: spray, flushing & Immersion with US.
COST
High cleaning power even at low concentration
Long bath-life
Can be used in high cadency production
Can be used in high production output environment
HSE
Non-toxic & no CMR substances
Nonflammable
Boron free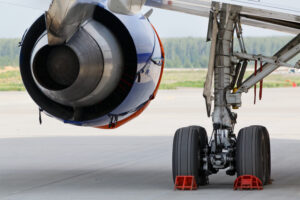 DEGREASING BEFORE CHROME & CADMIUM DEPOSITION
Promoclean Disper 15 is used to degrease 300 DM steel landing gear parts and provides also a temporary protection before Chrome and Cadmium deposition.