Cleaning
PROMOCLEAN TP 1113
Oil & grease removal
Aqueous immersion process
Safe to use on Titanium & Aluminium
PROMOCLEAN TP 1113
Designed for removal of hydrocarbon- or water-based oils and greases in an aqueous immersion process. Despite having a high pH to allow efficient cleaning, it doesn`t damage sensitive metals or alloys, like Titanium, Aluminium, Copper or Brass. It`s a concentrated product which is used diluted with DI water.
This is a product
MAIN CONTRIBUTORS WHICH REDUCE IMPACT:
HUMAN HEALTH & SAFETY
Non-flammable, no flashpoint & no EUH risk phrases: 100% safe for storage and when used in equipment
Non-toxic
ENVIRONMENT PROTECTION & RESOURCES SAVINGS
Low environmental impact: no H labelling regarding environment
No GWP & Very low VOC (<25% of VOC compound)
Made partially with renewable raw materials
Discover more about Greenway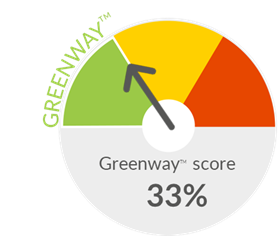 Benefits
Performance
Cleans efficient ALL metals, including very sensitive ones

The low surface tension

improves

cleaning of parts with complex geometry

Short

rinsing

time

needed,

despite being a

high pH product

.
Cost
High cleaning power even at low concentration
Can be te-used after infiltration

Long bath

-life
HSE
Non toxic & no CMR substances

Low

environmental impact

Non flammable
Process examples
The most suitable process will depend on factors such as operating conditions, equipment, desired cleaning and the nature of the contaminants. Our team is therefore there to advise you.
AQUEOUS IMMERSION PROCESS WITH ULTRASONICS


Increasing the bath-life of your process can be achieved by adding an oil separator within the cleaning equipment and to add periodically concentrated product.
Compatibility report with different materials is available on request.
Concentration can be monitored with a dedicated PCA KIT or with our PCA DIGITAL online analysing equipment.
It is key to determine the maximum time materials can be exposed to the cleaning chemical. Although our cleaning products will not damage materials they are designed for under normal conditions, prolonged exposure may.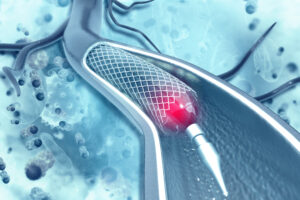 OIL REMOVAL FROM STENTS
Promoclean TP 1113 is used in the Medical industry to remove oil from stents in various alloys (Steel Inox 316L, Cobalt-Chrome, Titanium & nickel)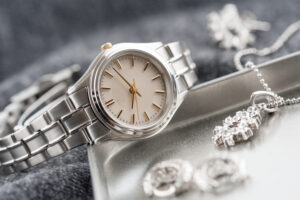 OIL REMOVAL FROM WATCH BRACELETS
Promoclean TP 1113 is used in the Jewelry & watch industry to remove oil & polishing paste from metal bracelets in a hybrid process.