Cleaning
TOPKLEAN EL 20D
Removal of flux residues
Vacuum process
Environmental friendly alternative to perchlorethylene & nPB
TOPKLEAN EL 20D
Especially designed to replace solvents with a high HSE impact such as nPB and perchloroethylene and to offer a product in accordance with the latest and future environmental regulations. It is used in vacuum process to offer an environmentally friendly solvent solution without compromising on high cleaning performance. It is dedicated to remove no-clean leaded and lead free flux residues.
This is not a product
Although fully in line with safety & environmental regulations, this product doesn`t match our strict criteria to be labelled as a Greenway product.
LOOKING FOR A MORE SUSTAINABLE SOLUTION?
GREENWAY ALTERNATIVE
We currently don`t have a Greenway alternative but our target is to develop one in the near future. In case you want us to prioritize the development of a Greenway alternative, do not hesitate to contact us.
Discover more about Greenway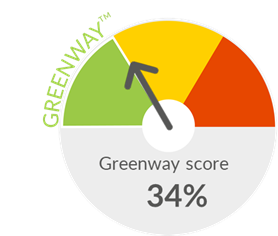 Benefits
Performance
Good solubility of fluxes residues
Excellent compatibility with pcbs, metals, glasses, ceramic & many plastics
Cost
Continuous recycling in equipment for a long bath-life
Limited consumption thanks to airtight equipment
Thermally and chemically stable in use, so no need of using an additive
HSE
Very low toxicity (refer to the SDS)
No Ozon Depletion Potential (ODP) & low Global Warming Potential (GDP)
High flash point (non-flammable for transport)
No aromatics & halogenated compounds